Your Personal VIP Move Manager
Ferguson Moving and Storage's concierge-style approach to service makes it easy for customers to get the answers and support they need.
FREE MOVING QUOTE
No Credit Card Required
The Ferguson Move Advantage
The Ferguson Moving Advantage makes us the perfect choice whether you are planning a move across Canada to the Atlantic coast or a move across an ocean to Europe, Australia, or England. We have 100+ years of experience to draw on. With no hourly rates and service that goes above and beyond, you can be guaranteed, Ferguson lifts your expectations! Some long-distance ground shipping is coordinated with Ferguson Moving's partner Great Canadian Van Lines. Together we work in unison to make sure every item is packed, tracked, and delivered safe and sound. So, let's get started. Give us a call and we will assign you a Move Leader who can lead you step-by-step through your long distant move. It's one more way we deliver peace-of-mind.
Pricing And Storage
Pricing for moves within Canada and moves across the seas are based on the distance from origin to destination, and the weight of the items being moved. We are dedicated to treating your belongings with the utmost care and attention. We pay special attention to fragile items making sure to pack them securely for any long-distance journey. If you need to store items, you can do that at our heated container storage facility until the shipment is ready to leave for its destination.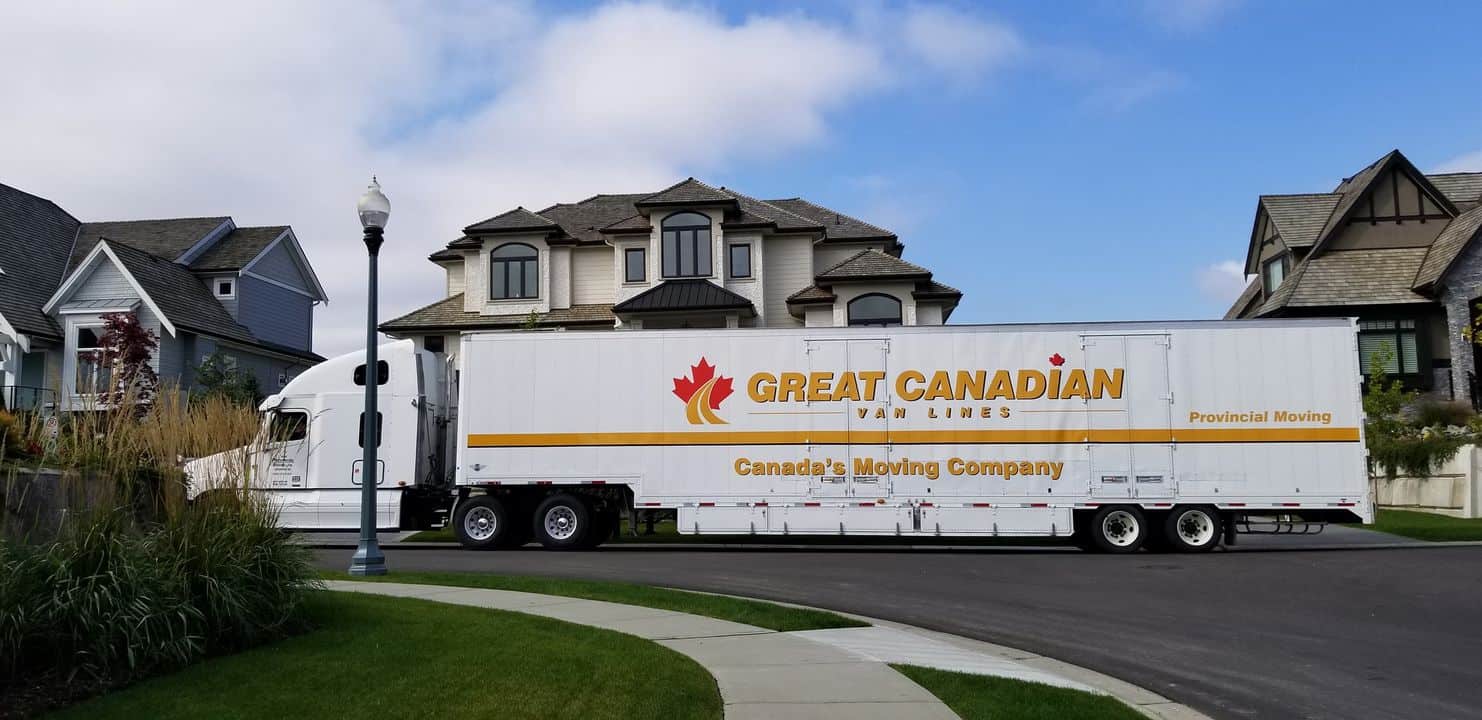 Important long distant moving checklist and timeline to make your move easier.
As soon as you decide you are going to make a long-distance move, it is not too early to start thinking about the following details.
Lock-in your move date as soon as possible.
Schedule your move date and services immediately with Ferguson,so you are assured availability!
Ask about our packing and unpacking services.
Not taking everything: store your items at our container storage.
Prepare a detailed inventory list for moving insurance.
Make sure all passports are valid and up to date (if needed).
Do you need immigration documents?Start applying now.
Arrange for utilities at your new home and set up cancellation of accountsat your current home for the day after moving day.
If you are moving cities: notify schools, physicians, dentists, veterinarian, etc.
Begin sorting your possessions. Determine items to be moved, sold at yard sale, and/or donated to charity.
Get enough cartons and packing materials. Remember Ferguson can supply everything you need. Plus, you can order supplies right off our Ferguson website.
Reserve an elevator in your building for the day of the move (if applicable).
Return all borrowed items(like local library books) and check dry cleaners, storage, and repair shops for your items – especially, if moving far away.
Consider and arrange a babysitter/pet sitterfor your moving day.
Arrange for house cleaning to happen after you move out.
Back up your computer files before packing your computer systems.
Clean out your refrigerator: clean out and defrost freezer.
You'll be settled in no time!
Ferguson's professional moving teams work quickly and carefully to finish most residential moves in just one day.
Take the worry out of relocation.
Whether you're moving across Canada or internationally, Ferguson movers delivers comprehensive planning and a dedicated crew to take you where you're going, stress-free.
Let us do the heavy lifting.
We do all the packing at Point A, then your storage container stays in Ferguson Moving's secure and climate-controlled facility until it's time for delivery and setup at Point B.

Fergusons moving and storage were so helpful, professional, prompt and hardworking.
We needed our furniture stored for 6 weeks while our home was renovated.
Fergusons moving and storage were so helpful, professional, prompt and hardworking.
They asked politely where things should go and were keen to do a good job. Would definitely use them again.
10/10 Review on HomeStars.com

Their staff were professional, respectful and efficient as always.
Just completed our second move with Ferguson's.
This time to a vacation home which included furniture that they had previously stored for us.
Everything went perfectly.
Their staff were professional, respectful and efficient as always.
5/5 Review on Google