Full Packing Service Options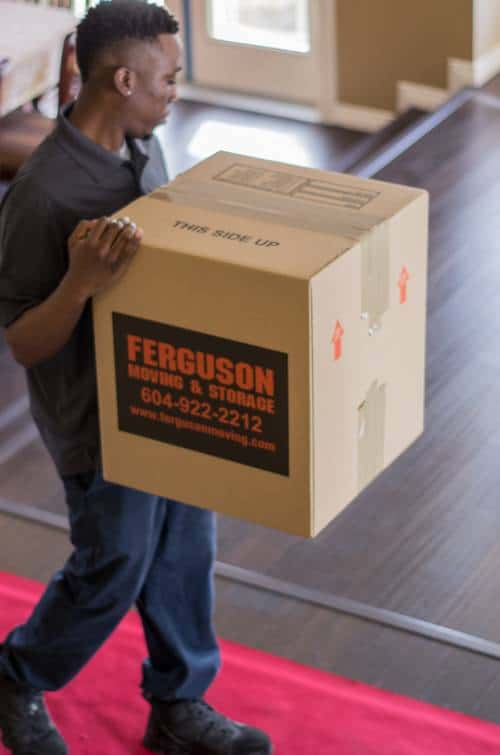 Let the team at Ferguson Moving & Storage do the hard job of packing safely for you.
We understand how stressful and hectic moving can be – so we offer complete packing and unpacking at both ends, which is one of the services our clients appreciate the most.
Your moving crew is trained to handle, wrap, pack, and carry every item in your home with the utmost care and respect throughout your entire move process.
Based on the consultation with your VIP Move Manager, the team puts your things together to keep them safe and in the most efficient order for a quick and efficient move-in and unpacking.
Packing & Unpacking Services Can Include:
Moving boxes packed, sealed, and labeled by hand for an easy unpacking experience
Crate packing for fragiles like marble, glass, and ceramics
Personal container storage units in the climate-controlled Ferguson Moving and Storage warehouse
Moving box unpacking to your countertop Moving material collection and removal (e.g. boxes, pads, wrapping, etc.)
Full container storage unit unpacking and placement
Removing unwanted items for donation or disposal
Everything Is Packed Correctly Using The Proper Supplies